Church of the Holy Spirit
Magorban
St Mary's Church from the air by David Mullins on Vimeo.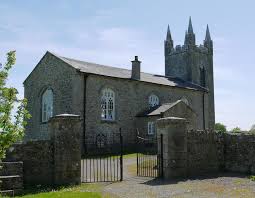 Magorban Aerial Video Coming Shortly
Church of the Holy Spirit, Magorban
From the recently published Magorban 1816-2016: 200 years of a Rural Parish, the parish of Magorban is situated almost in the centre of a triangle formed by Cashel, Fethard and Killenaule. The name "Magorban" has had various spellings over the years (Mogorbane, Mogorban, Morgorbin) and is said to be derived from St. Gorban or Magh Gromain.
Little is known about the past history of the parish, but planning for the building of the present Church of the Holy Spirit seems to have begun in 1807.
From the Vestry Minute book a number of meetings in 1813 mention the building of a church with help from the Board of First Fruits.
By March 1816 the church was almost completed, and the Select Vestry held the first of its many meetings in the building on March 26th.
On 29th May 2016 the Church of the Holy Spirit was filled to capacity, with people standing outside in the sunshine, as parishioners and members of the wider community came together to celebrate the bi-centenary of Magorban Parish Church
Eircode: E91 CH92 GPS Ref: 52.559008, -8.042542
Read more
Find Magorban
and Contact Us
For a full listing of all the news from around the entire Parish, old and new, please visit our News page elsewhere on this site.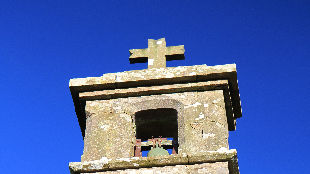 See all the News